2022 Science Awards Winners
| | |
| --- | --- |
| Supported by the SEPM Foundation, Inc. | We are excited to announce our 2022 Science Award Nominees. Please feel free to reach out to say congrats or learn more about the nomination process. |
Science Awards Reception at GSA Connects 2022
Please join SEPM in recognizing the 2022 Science Award Nominees.
The SEPM Awards will be part of the larger, usual Seds & Suds reception which includes the Sedimentary Geology Division and Limnogeology Division of GSA. It will be held
Tuesday, 11 October 2022 from 5:30–8:00 PM MT, Colorado Convention Center, Mile High Ballroom 4E/4F.
SEPM Distinguished Scientist Interviews
The SEPM Distinguished Scientists Interviews recognize scientists awarded by SEPM for their achievements in 2022. Please click the image to watch the selected videos.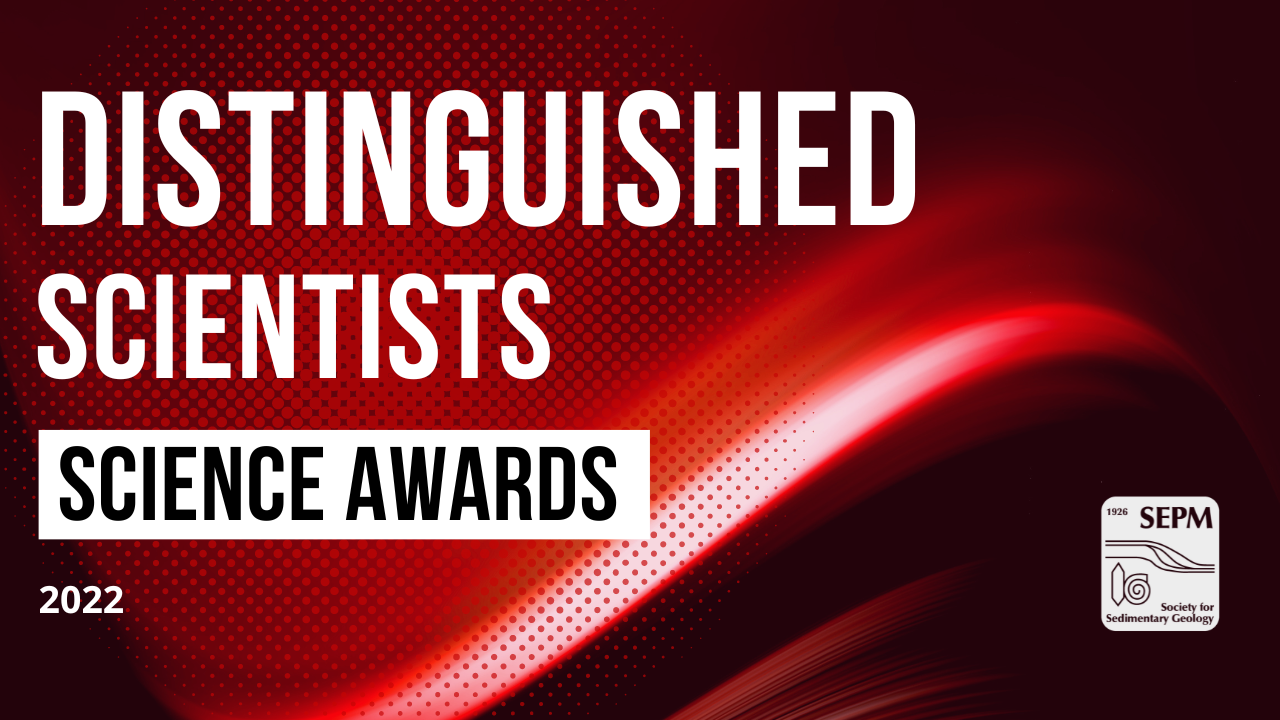 Special thanks to Dr. Jean Hsieh for coordinating this special video awards series.
SEPM Awards Program
Take a look at the 2022 SEPM Awardee Program booklet to learn more about each of the recipients and their experience.
2022 SEPM Science Awards Program.pdf