Twenhofel Medal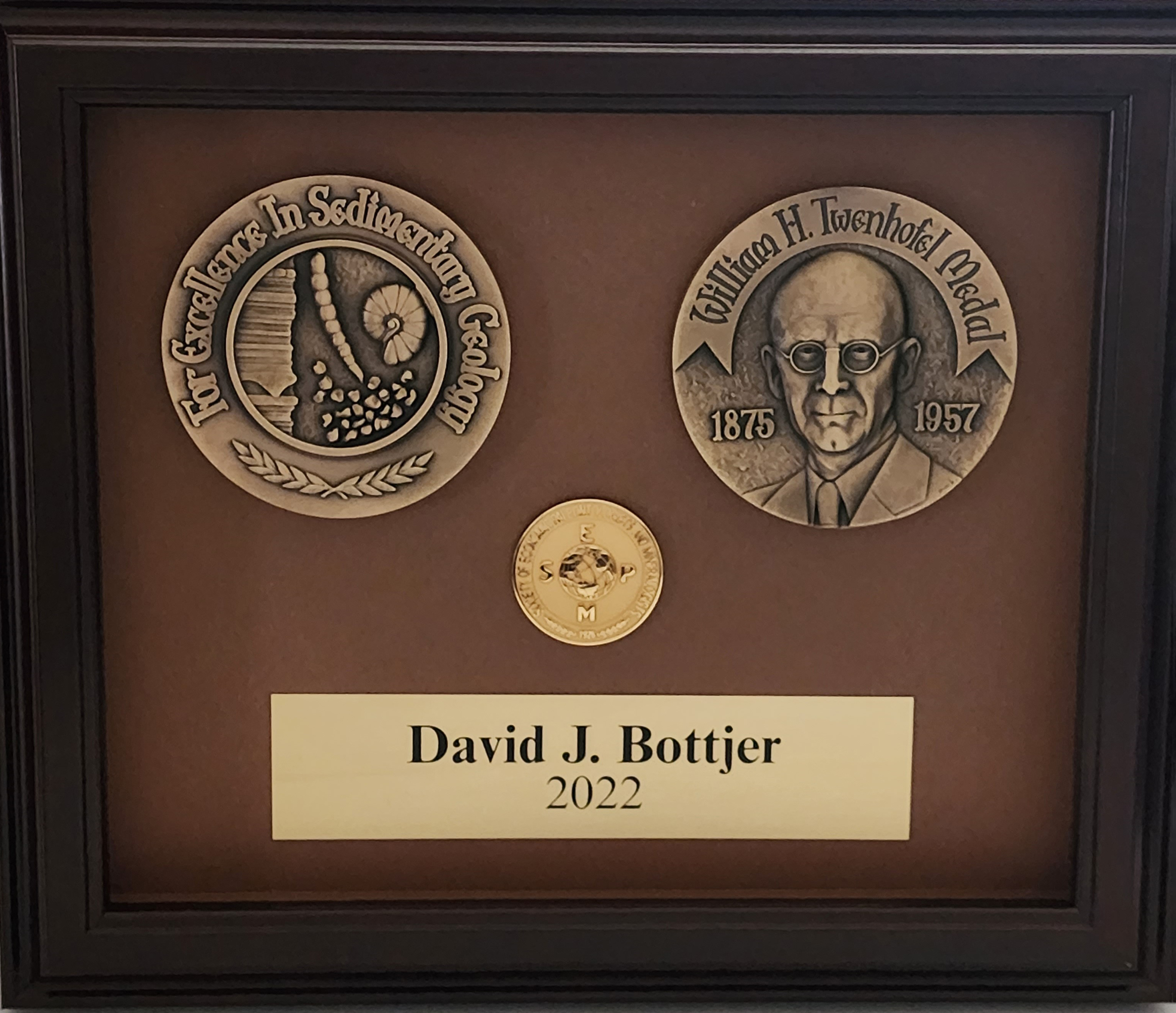 The Twenhofel Medal is the highest award of SEPM Society for Sedimentary Geology. This award is in recognition of "Outstanding Contributions to Sedimentary Geology."
Nominees will be chosen who are recognized as having made outstanding contributions to paleontology, sedimentology, stratigraphy, and/or allied scientific disciplines. The contributions will normally involve extensive personal research, but may involve some combination of research, teaching, administration, or other activities which have notably advanced scientific knowledge in Sedimentary Geology.
A record of sustained high achievement is an essential qualification. Candidates shall be selected from the entire scientific community of sedimentary geologists and are not to be limited to members of any society in particular, nor to citizens of any one country. As the Twenhofel is the Society's highest medal of recognition, recipients are not eligible for the Moore, Pettijohn, or Shepard Medals; the Wilson Awards; or for Honorary Membership after receiving the Twenhofel Medal. All nominees must have at least 30 years since PhD (or equivalent degree).
---
Any additional nomination materials send to:
Michele Tomlinson | Managing Editor, SEPM Publications