India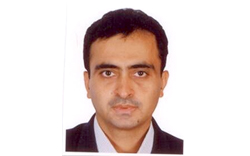 Santanu Banerjee
Professor
Indian Institute of Technology Bombay
Department of Earth Sciences
Powai, Mumbai - 400076
India
Email: santanu@iitb.ac.in
Reports
Education
B.Sc., Burdwan University, 1990, Geology
M.Sc., Allahabad University, 1992, Applied Geology
Ph.D., Jadavpur University, 1998, Geology
Research Interests
Microbially induced sedimentary structures in Proterozoic
Trace and pseudo fossils in Proterozoic
Proterozoic sedimentation
Sedimentary facies and basin analysis in Vindhyan
Applications of stable isotopes in understanding carbonate diagenesis
Study of recent sediments around Gulf of Cambay
Sequence stratigraphy of the Cenozoic succession of Kutch
Reservoir analysis of subsurface Tapti basin.
---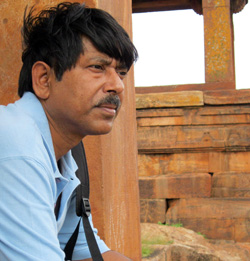 Dr. Subir Sarkar
Head, Department of Geological Sciences, Jadavpur University
Head, Department of Geological Sciences, Jadavpur University
Head, Sedimentology Group, Jadavpur University
Jadavpur University, Kolkata - 700 032
India
Tel: (033) 2414-6366
Email: jugeoss@gmail.com
Education
M.Sc. Burdwan University, 1984
Ph.D. Jadavpur University, 1991
Research Interests
My field of research includes sedimentology, sequence stratigraphy, and basin analysis. Proterozoic basins (the Vindhyan, Pranhita Godavari, Marwar and Kaladghi ) of India are my favorite domain of activities. To develop the basic models I also frequently visit coastal settings. Microbial mat, both in carbonate (stromatolites and microbial laminites) and siliciclastics rocks, has now emerged as a major field of my research. Additionally, Cretaceous basins of India are gradually occupying more of my time. Geochemical analyses are also becoming important in my research work.