38th Annual GCSSEPM Foundation Perkins-Rosen Research Conference
The Cenomanian-Turonian Stratigraphic Interval Across the Americas: Argentina to Alaska
Dates: 5-7 December 2022
Location: Houston, Texas

The Cenomanian-Turonian (C-T) is a stratigraphic interval significant for the widespread occurrence of carbon-rich sediments, especially organic-rich mudstones (ORMs), resulting in sequestration of large volumes of organic carbon, and the deposition of major hydrocarbon source rocks and unconventional reservoirs. The coincidence of ORMs with a dramatic carbon isotopic excursion (Oceanic Anoxic Event - OAE-2) and the highest sea-levels of the Phanerozoic, have led to hypotheses that these attributes are produced by complex interactions between the bio-, hydro- and geospheres unique to this period. One common assertion is that high nutrient availability caused high primary productivity in the oceans, resulting in large volumes of organic carbon being fluxed to the sediment-water interface. This carbon input contributed to low oxygen concentrations, which, coupled with reduced water column circulation and reduced coarse clastic inputs, resulted in organic-rich rocks being coincidentally deposited across the globe. But is this the whole story?
The aim of the 38th Annual GCSSEPM Foundation Perkins-Rosen Research Conference is to understand the drivers for the observed C-T record and what this tells us about the carbon cycle and the Earth system. To do this we will (1) examine the C-T sections preserved across the Americas (Argentina to the Arctic); (2) provide a review of the climatic and oceanographic processes that drive the carbon cycle and C-T geological record; (3) provide the latest ideas on the tectonic and paleogeographic context in which these processes operated during the C-T; (4) provide the most recent research on the stratigraphic record of the C-T and how well constrained, or not, this is. The meeting will target successions in diverse depositional basins with varied tectonic histories and different oceanographic settings along this south to north transect. This examination of how the fundamental stratigraphic controls interact to influence facies variability, including organic carbon enrichment, should shed light on this exceptional and important period of the geological record when large volumes of organic carbon were being sequestered, at least locally, from the biosphere into the geosphere. This will provide an excellent opportunity to apply learnings and data from the petroleum industry to better understand the Earth system, especially the carbon cycle.
Paper Submission Guidelines
Please review the full paper and extended abstract submission guidelines found below. All submissions must follow the below guidelines in detail, and are to be completed by 11:59 pm CT on Friday, August 5 and submitted to Michele Tomlinson at mtomlinson@sepm.org.
GCSSEPM P-R 2022 Conference Paper Guidelines.docx
Overview of Schedule
(Preliminary, subject to change)
| | |
| --- | --- |
| June 23, 2022 | |
| August 5, 2022 | Full Papers/Extended Abstracts due |
| October 7, 2022 | Final edited manuscript and illustrations due |
| December 5-7, 2022 | Conference in Houston |
| December 8-9, 2022 | Core Workshop in Houston |
• Breakfast from 7:30 am – 8:00 am each day
• Lunch from 11:30/11:45 am – 1:30 pm each day
• Discussion session at the end of each day
• Other Breaks at appropriate intervals
Key questions we aim to address
Does our understanding of the C-T carbon cycle and Earth system provide us with clues for carbon management in the Anthropocene?
What does the preserved record of organic carbon in the C-T reflect our understanding of tectonic, physical, and biochemical processes and drivers?
Do we know enough to predict/retrodict ("predict" the past) this record with our current paleogeography/paleoclimate understanding and models?
Have we missed any key processes or interactions? If so what are the remaining uncertainties that need to be addressed?
How does the Americas record compare with the C-T across the world – is this global?
Are the organic-rich units contemporaneous, comprising discrete "synchronous" events? How good is the age-dating?
Is the C-T interval really that special? How and why?
Core Workshop
A Core Workshop will be held on December 8-9, 2022, featuring USGS Eagle Ford behind-the-outcrop research cores, as well as additional cores from the Eagle Ford and other C-T intervals (For more details, see separate announcement).
There will be a core workshop held in conjunction with the 38th Annual GCSSEPM Perkins-Rosen Research Conference on the Cenomanian – Turonian (C-T) stratigraphic interval. The overall goal of the research conference is to understand controls on geologic carbon sequestration using the observed C-T record as a natural laboratory. The aim of the core workshop is to provide participants with hands-on opportunities to examine cores from across the Americas to place the stratigraphic expression of the carbon cycle into the context of sedimentary processes associated with natural carbon sequestration during the C-T interval. Lithofacies and depositional processes seen in core will be linked to the tectono-stratigraphic framework, and climatic, oceanographic, and biochemical processes through core discussions and interactive poster presentations. This will provide an excellent opportunity to unravel how fundamental stratigraphic controls interacted to influence spatial and temporal variability in geologic carbon sequestration in this very unusual time interval in Earth history.
Specific questions to be addressed include but are not limited to: (1) where is the inorganic carbonate stored, and how did it get there; (2) where is the organic carbon stored, and how did it get there; (3) how do the inorganic carbonate and organic carbon each relate to depositional and diagenetic processes, such as production, destruction and dilution, as seen in core; and (4) can we distinguish biogenic carbonate from carbonate cement produced through the mineralization of organic carbonate.
We are soliciting contributions of cores through the C-T interval for the workshop, along with relevant posters to be presented concurrently. We are looking for a broad geographic range of cores to capture as much spatial variability across the C-T interval as possible. Poster presentations that are tied to core research are highly encouraged.
The core workshop will be held at the Bureau of Economic Geology's Houston Research Center (HRC) 11611 West Little York Rd, Houston, Texas 77041.
---
Venues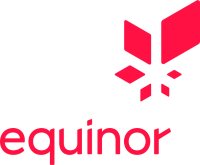 Research Conference, December 5-7, 2022
Equinor US
2107 CityWest Blvd, Suite 100
Houston, Texas 77042


Core Workshop, December 8-9, 2022
Texas Bureau of Economic Geology
Houston Research Center
11611 West Little York Rd.
Houston, Texas 77041-4715


Technical Program Committee Leaders/Conveners
Joe Macquaker, ExxonMobil, Houston, TX
Paul Markwick, Knowing Earth, Leeds, UK
Katherine J. Whidden, USGS, Denver, CO
John Suter, GCSSEPM Foundation, Houston, TX


Technical Program Committee
Jason Flaum, USGS
Lauren Birgenheier, University of Utah, Salt Lake City, UT
Richard Denne, TCU, Fort Worth, TX
Douglas Paton, TectonKnow, Leeds, UK
Per Pederson, University of Calgary, Calgary, AB, Canada
Steve Sonnenberg, Colorado School of Mines, Golden, CO
Milly Wright, Chemostrat, Houston, TX
This conference is made possible by our sponsors! If you are interested in conference sponsorship, please contact us.
The GCSSEPM Foundation supports and complies with the SEPM Code of Conduct.