The Sedimentary Record
The Sedimentary Record (TSR) is published quarterly by SEPM. It contains peer-reviewed science articles on topics of broad and current interest to the membership of SEPM, including all aspects of sedimentology, stratigraphy, geomorphology, sedimentary geochemistry, paleontology, paleoclimatology, paleogeography, etc. We welcome high-quality, short-format scientific contributions from members of the sedimentary geoscience community.
doi: 10.2110/sedred.2021.3

ISSN 1543-8740

Attribution-NonCommercial 4.0 International (CC BY-NC 4.0)
The Sedimentary Record - Current Issue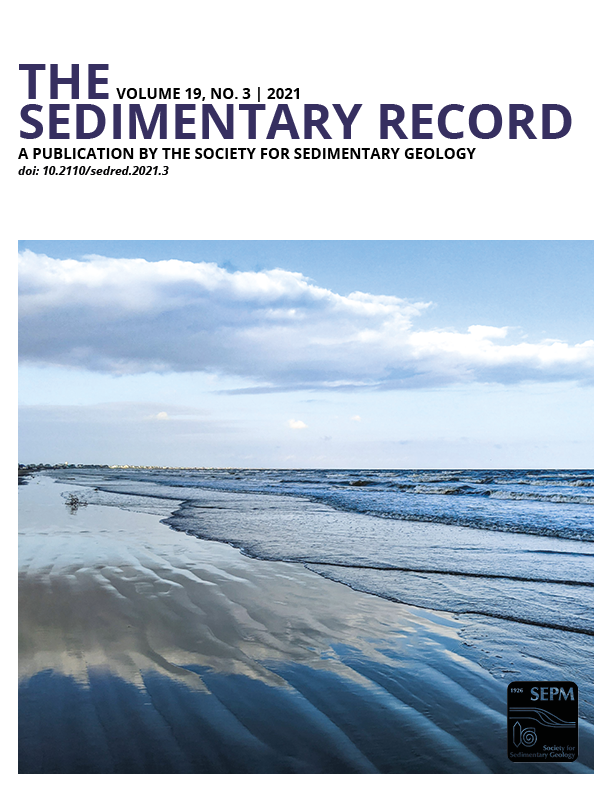 Benefits of publishing in the Sedimentary Record
Diamond Open Access: authors can publish open access, full color articles at no charge
Exposure to a global, diverse readership, including promotion by SEPM digital marketing
Rapid peer review process from at least two reviewers
Author guidelines and manuscript submission
Extensive details regarding TSR submissions may be found here.
Submission Deadlines*
The Sedimentary Record is now using a continuous publishing process. There will be no deadlines to submit a manuscript to a specific issue. Accepted manuscripts will be published online as soon as they have passed the review process and have been formatted for online publishing. The date an article is posted will be its official date of publication. *These deadlines are subject to change as TSR adapts with the culture of open access publishing.
Please direct questions or comments to the editors:
Meet the Editors!
Watch this quick overview of SEPM's TSR to learn more about the journal, editing team and publications process.
---

TSR Archive