2023 Perkins-Rosen GCSSEPM RC

4-6 December 2023 Houston, TX
Deepwater Systems, Processes and Exploration Potential
Revisited 1994-2023
Where were you in 1994?
The 39th annual Perkins-Rosen Research Conference celebrates nearly three decades of progress in understanding deepwater sedimentary systems. The conferences in the 1990s – including the 1994 GCSSEPM Perkins-Rosen Research Conference – emphasized submarine fans, reservoir presence, depositional architecture and outcrop analogs.
The focus of the 2023 conference will include what has been learned from the Gulf of Mexico to the Atlantic margins, to frontier basins as well as in laboratory studies and outcrops worldwide. We want to show the progress that has been made in the following areas:
the range and variability in new deepwater play types globally,
source-to-sink linkage of terrestrial, to deltaic, to deepwater systems,
mixed deepwater sedimentary systems that incorporate a wide range of oceanic and seafloor processes (turbidite, contourite, hemipelagite/pelagite and mass-transport deposit inputs, etc.),
physical modeling approaches as well as the advances in technology and process modeling in understanding the distribution of petroleum elements, including the use of artificial intelligence and digital workflows,
deepwater mudrocks and more specifically their role as seals and source rock intervals as well as natural seafloor seeps,
the influence of mobile substrates, including evaporites and mud, on deepwater sedimentary architecture above and below the mobile substrate.
Advancements in the understanding of deepwater sedimentary systems based on direct measurements of sedimentary basins including cores and outcrops, seismic and borehole imaging, physical and numerical modeling, and fieldwork or any new aspect from around the world are welcome.
Most importantly, examples of diverse deepwater exploration plays that have worked (or failed) as well as yet-to-be-tested plays are welcome. This conference will attempt to review the number of deepwater-related challenges that are yet to be solved, therefore providing a roadmap of where deepwater may go over the next three decades.
We also invite proposals to show core in a core workshop format following the regular conference; as well as to discuss technology and business applications in deepwater sedimentary systems in panel discussions, which will occur during the regular conference. The core workshop will be one or two days in length, Dec. 7-8, depending on the number of core proposals submitted.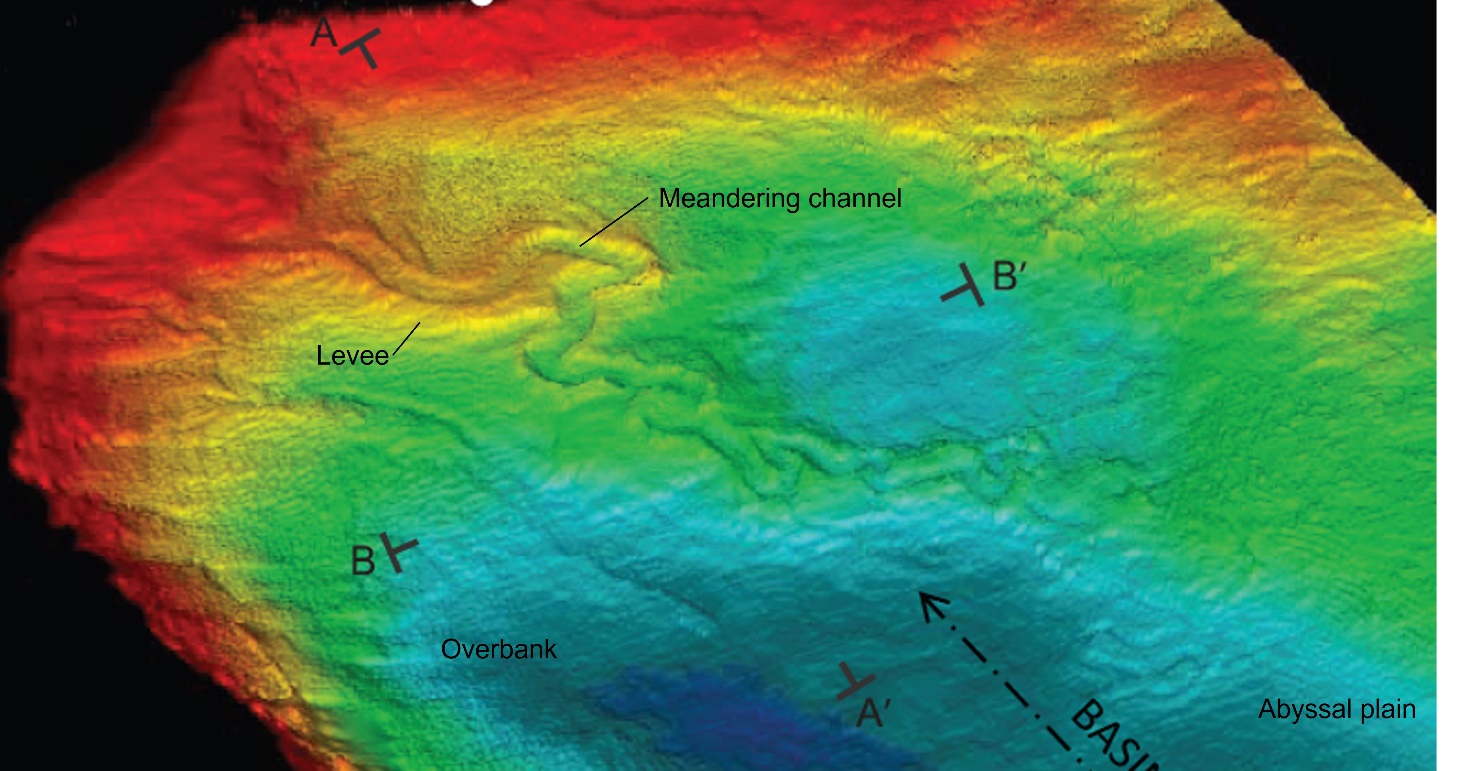 Photo credit: Daniel Minisini
Conveners
Jon Rotzien – jon@basindynamics.com
Cindy Yeilding – cindy.yeilding@swbell.net
Richard Sears – rasears@stanford.edu
F. Javier Hernández-Molina – javier.hernandez-molina@rhul.ac.uk
Octavian Catuneanu – octavian@ualberta.ca
Technical Program Committee
Luke Walker – Equinor
Vitor Abreu – Abreu Consulting and Training
Juan Fedele – ExxonMobil
Tao Sun – Chevron
Jason Flaum – USGS
Lori Fremin – Haltermann Carless
Daniel Minisini – Shell
Samuel Plitzuweit – ExxonMobil
Kevin Reece – Tulane University
Clara Rodriguez – Petronas
John Snedden – UT Institute of Geophysics
Tian Yang – Chengdu Univ. of Technology
Important Dates and Deadlines:
(Preliminary, subject to change)
May 10, 2023

Abstract 250 words or less AND/OR

Expression of interest and ideas:

Technical presentation

Provide title of presentation and brief description

Proposed cores for Core workshop

Technology panel discussion proposal

May 31 2023

Preliminary Program Announced

Notices of acceptance sent

Guidelines for extended abstract and full papers provided

July 14, 2023

Extended Abstracts and Full papers due.

August 18, 2023

Edited manuscripts returned

September 29, 2023

Final edited manuscript and illustrations due.

December 4-6, 2023

Conference in Houston

December 7-8, 2023

Core Workshop in Houston (potential)
Send expression of interest and ideas and proposals or any questions to:
John R. Suter, Executive Director
GCSSEPM Foundation
The GCSSEPM Foundation supports and complies with the: